OZ Cesta von is active in the area of empowerment of Roma mothers in care and education of their children in early age. While working in families, Omama is regularly facing the unsuitable living conditions in Roma communities. That is why we decided to connect the housing program with the early intervention one.
Contact: Miletičova 30, 821 08 Bratislava; web: www.cestavon.sk; E-mail: zchudoby@cestavon.sk; contact person: Pavel Hrica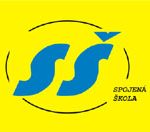 The role of Practical school is to educate Roma students coming from Kecerovce-Olšava region in masonry. Useful cooperation between the applicant and the school was established already in the pilot phase in 2014. Within the practical training, students will help families in the process of self-help construction of their houses. While helping, the students will learn and train masonry skills. The practice will be done under the supervision of school masters.
Contact: Alejová 6, 040 11 Košice; web: www.soualejke.edupage.sk; E-mail: skola@soualejke.sk; contact person: Eva Macholdová
Important partner involved to implementation is Slovenská sporiteľňa, a. s. – bank that provides micro-loans for building material. Micro-loans are for clients who qualified during the saving period.
Contact: Tomášikova 48, 832 37 Bratislava; web: www.slsp.sk; e-mail: info@slsp.sk; contact person: Rastislav Blažej
Cooperating municipalities
Very important partners are municipalities. They prepare land for construction of houses, technical infrastructure – roads, water supply, sewerage. Municipalities are field social work providers. This service is very important for effective self-help construction program implementation.
Contact: Kecerovce č. 92, 044 47 Kecerovce; web: www.obeckecerovce.sk; e-mail: ou@obeckecerovce.sk; contact person: Miroslav Gala-Zaufal
Contact: Vtáčkovce č. 15, 044 47 Kecerovce; web: www.vtackovce.sk; e-mail: ou@vtackovce.sk; contact person: Gabriela Gáborová
Contact: Boliarov č. 25, 044 47 Kecerovce; web: www.boliarov.sk; e-mail: obecboliarov@netkosice.sk; contact person: František Hlavatý
Contact: Hlavná ulica č. 200/77, 076 61 Bačkov; web: www.obecbackov.sk; obecbackov@centrum.sk; contact person: Jozef Nemčík
Contact: Bôrka č. 5, 049 42 Drnava; web: www.obecborka.sk; info@obecborka.sk; contact person: Vojtech Ičo
Contact: Kaštieľ č. 42, 044 55 Veľká Ida; web: www.velkaida.sk; e-mail: obec@velkaida.sk; contact person: Peter Nagy